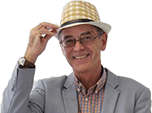 Land Rover DC100 Concept (2011–)
Last updated 3 October 2016
Land Rover hints at what its Defender replacement might look like
Defender will get the axe in 2015, with no direct replacement expected
Updated 12 October 2013
Land Rover confirms that Defender production will end in 2015. Although iconic 4x4 will not get a direct replacement, Land Rover is expected to build a new range of models focussing on luxury.
Introduction
Before Land Rover confirmed that Defender production will end in 2015, it flirted with the idea of building a direct replacement.
The DC100 was one concept that many thought would result in a success Defender replacement. However, it's now thought that parts of the concept will be used to progress other models instead.
Gerry McGovern, Director of Design for Land Rover, says: "Replacing the iconic Defender is one of the biggest challenges in the automotive design world; it is a car that inspires people worldwide.  This isn't a production-ready concept but the beginning of a four-year journey to design a relevant Defender for the 21st century."