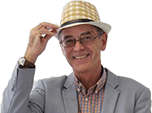 KIA Ray (2012–)
Last updated 1 September 2016
Cheap Korean market boxy basic A Class car, like old Hyundai Atoz. EV version launched December 2011.
Not a looker. Not for UK.
Updated 23 December 2011
Kia Motors introduced Korea's first electric vehicle, with the launch of the new Kia Ray EV - a zero-emissions city car with lively performance and a range of up to 139 km (86 miles) on a single charge....
Introduction