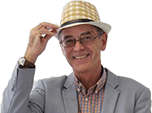 KIA Pride (1991–2000)
Model History
March 1991
Old Mazda 121 / Ford Festiva, always built in South Korea. When the 121 design moved on, Kia continued building the car as its Pride with three or five doors and even as a small estate.
11' 3" to 11' 10" long. From 765kg.
Helped Kia establish UK foothold.
1.1 had 53bhp; 1.3 had 64bhp. Dropped in January 1999, but 1,324cc model briefly relaunched at lower price in summer 1999 after company taken over by Hyundai. Standard 3-year warranty.