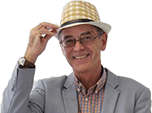 Review: KIA Mentor (1996 – 1999)
Rating:
Reliable, well assembled and cheap.
Short on kit, image and driving appeal.
Recently Added To This Review
24 July 2003
On 6,244 cars front seat belt buckles may not latch properly. New seatbelts with improved buckles to be fitted. Read more
12 March 1996
Quite well made and quite reliable. 13' 11" long by 5' 7" wide and from 1,053kg. 80bhp 1.5 or 80bhp 1.6 with more torque. 5-speed manual of 4 speed automatic. Owners seem to like them. Available... Read more
KIA Mentor (1996 – 1999): At A Glance
What does a KIA Mentor (1996 – 1999) cost?