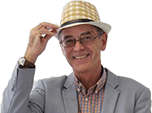 KIA Forte LPI (2009–)
Model History
July 2009
The Forte LPI Hybrid is the newest addition to Kia's Forte family (known as Cerato in some markets and based on the cee'd platform which includes both petrol-powered four-door sedan and sporty KOUP versions). Kia Motors invested KRW 240 billion - approximately USD 180 million - over a period of 25 months to develop the eco-friendly Forte LPI Hybrid.
There is huge demand for LPG-powered vehicles on the Korean domestic market but in Europe Kia are working on petrol-powered and plug-in hybrids that are likely to arrive in showrooms by 2013. Kia is also working on hydrogen fuel-cell powered vehicles and already has vehicles operating in the United States that are capable of starting at minus 25 degrees centigrade and delivering a range of more than 350kms on a single charge.
Kia will be introducing the Eco-dynamics brand to the UK market later this year with diesel powered cee'd models featuring Intelligent Stop & Go technology from Bosch coupled to low-rolling resistance Michelin tyres that will help reduce carbon dioxide emissions and improve fuel efficiency.
Simon Hetherington, Kia Motors (UK) Limited's Marketing Director said: "Although we are not bringing this particular hybrid to the UK we are aware of the growing demand for better sustainability in the new car market and are committed to improving the choice we offer to motorists.
"The cee'd ISG models will be our first dedicated step here in the UK and Kia is committed to bringing a range of new technologies to UK consumers as soon as is viable. It will not be too long before we have hybrid vehicles but we see this as a step on the way to a fuel-cell powered future. This is the real answer to the problem of automotive pollution - even fully electric cars just push the pollution problem further up the chain to the generators. Hydrogen offers a real long-term solution to the challenge of individual mobility coupled with environmental sustainability," he added.
The Forte LPI Hybrid answers consumer demand for environmentally friendly vehicles that are exciting and fun to drive. Additionally, with CO2 emissions of just 99 g/km, the Forte LPI Hybrid qualifies for billing as a Super Low Emissions Vehicle (SULEV).
The new car utilizes a 1.6-litre Gamma LPI engine with an independently developed Continuously Variable Transmission (CVT) and a hybrid system, comprising an electric motor, inverter, converter and 180V lithium ion polymer battery.
Both the engine and electric motor are activated when the ignition is turned on but only the engine will run when cruising. When decelerating, the car utilises a special regenerative braking function to convert energy that is normally lost into electricity that can be stored in the battery.
The hybrid system is also equipped with Kia's Intelligent Stop and Go function, which automatically switches off the engine when the vehicle is idle to reduce unnecessary fuel consumption and emissions. ISG functions when the driver applies the brakes after running the car for more than two seconds at speeds of six miles per hour or higher.
Another key feature found in the Forte LPI Hybrid is a Continuously Variable Transmission for hybrid cars which, together with the 1.6 Gamma LPI engine, delivers powerful performance and fuel savings. The hybrid-unique CVT is also equipped with a special E-gear (Eco Drive) that makes automatic adjustments to ensure maximum fuel efficiency.
The Forte LPI Hybrid retains the sporty and dynamic styling of the existing Forte gasoline sedan, a representative work of Kia's emerging dynamic design language, while adding aerodynamic elements to minimise drag and improve fuel economy.
The application of a front/rear bumper skirt, aluminum wheels and rear spoiler, in addition to the use of an exclusive cover for the lower part of the engine room and centre floor, result in lowered air resistance of 0.26 Cd, compared to 0.29 Cd for the petrol-powered Forte.
The vehicle's full-digital SuperVision gauge cluster relays critical information to the driver and includes an "Eco Guide" function which encourages the driver with an "Eco Driving Point" icon to adjust fuel consumption and drive more sustainably.
Forte LPI Hybrid Specifications
Forte LPI Hybrid 1.6-litre I4 LPI
Length x width x height (mm) 4,550 x 1,775 x 1,460
Wheelbase (mm) 2,650
Engine
Displacement (cc) 1,591
Max. power (ps) 114 Max. torque (kg·m) 15.1
Transmission CVT
Battery Type Lithium ion polymer
Capacity/voltage 5.3 Ah / 180 v
Motor Max. power (ps) 20 Max. torque (kg·m) 10.7
Weight (kg) 1,297
Fuel economy (km/l) 17.8
CO2 emissions (g/km) 99
Fuel tank (l) 53
August 2009
Kia Motors introduced its Eco Dynamics brand and LPI Hybrid for Korean market.
4,550mm long x 1,775mm wide x 1,460mm high. Kia will unveil its first hybrid vehicle, the Forte LPI hybrid, on the Korean domestic market in August 2009. Kia plans to introduce a mid-sized, full hybrid vehicle in 2011 and follow up with early commercialisation of a hydrogen fuel cell vehicle in 2012.
The Forte LPI hybrid car runs on both Liquefied Petroleum Gas - a popular fuel in Korea - and electricity. It employs a hybrid system which supports the internal combustion engine during motor starts and acceleration.
Equipped with a 1,600cc Gamma LPI HEV engine, the Forte LPI hybrid boasts maximum power of 114ps and maximum torque of 15.1kg.m. It offers drivers unrivalled savings with a fuel efficiency of 17.2km/litre with a CVT transmission. When converted to a standard petrol engine that figure would be 21.5km/litre.
The Forte LPI hybrid is also the first car in the world to use lithium polymer batteries. Compared to nickel-metal-hydride (Ni-MH) batteries used by competitors, lithium polymer batteries provide more power in a lighter and compact package, enhancing fuel performance and freeing up more space.
September 2009
Kia Forte LPI Hybrid presented at Frankfurt Motor Show September 2009 to preview an extensive 'real world' research programme it will undertake in 2010. Although the C-segment Forte is not marketed in Europe, in 2010 Kia is planning to operate a test fleet of 36 Forte LPI Hybrid cars across the region. The fleet will be used to assess the feasibility of large-scale commercialisation of LPI hybrids for the future.
This new model, already on sale to the public in Korea, is powered by a 114ps, 1.6-litre engine running on liquid petroleum gas, mated to a hybrid powertrain with a 15 kW, 105 Nm electric motor, a 180V lithium polymer battery pack and a CVT gearbox, fuel-stretching ISG and 'regenerative braking' to re-charge its power pack. Aerodynamic drag is reduced to just Cd 0.26, fuel consumption is lowered to 50.4 mpg and C02 emissions are only 99 g/km.