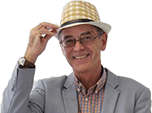 KIA Borrego FCEV (2009–)
Model History
November 2008
All-new Kia Borrego FCEV unveiled of the at Los Angeles International Auto Show, November 2008. Numerous innovations including a higher output 154 horsepower fuel cell and a new 450-volt Supercapacitor give the Borrego FCEV higher performance, a greatly extended driving range and cold-weather starting capability to operate in sub-zero temperatures.
Available with two and three tank systems with 70MPa pressure, the Borrego FCEV's power plant is located under the centre floor and boasts an additional 47 horsepower of power to produce a peak output of 154 horsepower (a 44-percent increase compared to the previous generation) and propels the vehicle to a top speed of 161 kph while boasting a best-in-class system efficiency of 62 percent. With a 202-litre hydrogen storage tank located underneath the vehicle and ahead of the rear wheels, this latest Kia Motors research vehicle has a range of around 685 km.
Demonstrating its ability to conduct engineering of both gasoline/diesel production models and fuel cell research vehicles simultaneously, Kia Motors will be able to significantly improve the efficiency and quality control of future fuel cell vehicle manufacturing processes.
With the use of lightweight aluminum body shell components, the Borrego FCEV has a power-to-weight ratio that is similar to the new production model SUV. The FCEV also retains the roomy cabin, low noise levels and overall driving refinement of its new gasoline/diesel-powered sibling.