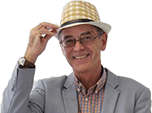 Jaguar XKR (2006–2015)
What's good
Understated yet purposeful styling.
Stunning performance from supercharged V8.
Amazingly quick yet refined.
XKR-S takes it into another league.
What to watch out for
Poor radio reception from the boot lid spoiler aerial of the facelift model.
One owner's faults found in nine months of ownership were: three flat batteries, a door that no longer meets the rest of the bodywork, a bulging rear brake light, an inoperative convertible top, a blown in front grille and a bent radio aerial.

On 2006 cars the aluminium doors can oxidise at the bottom.
15-2-2011: One reader needed new supercharger drivebelt after 3 years and 22k miles, then suffered diff failure.
31-5-2011: Water in footwell can be due to pinched drain from the a/c condenser, but space is so tight it cannot be rectified without removing the transmission.
9-6-2012: Report of total instrument cluster screen failure on a 22,000 mile 2006 XK 4.2. Quoted £1,600 to repair, but Jaguar stepped in and paid half.
13-3-2013: 2007 XKR required new cataltic converters at 48,000 miles as cost of £1,600.
18-6-2014: Another report of touch screen failure, this on a 30,000 mile Jaguar XK. Quoted £800 for an exchange screen or £1,200 for a new one, plus £400 labour to fit (final bill with VAT was £1,400).
5-5-2015: Battery drains on XKs and XFs can be caused by the electric parking brake not being properly applied as well as the interior light delay and the Blueooth searching for a paired phone if the car has not been double locked.
10-6-2015: Recurrent problems with media system of 26k mile 2013 Jaguar XKR. System freezes and gives no sound. Dealer has tried some software updates and replaced the audio module, but system remains faulty.
30-5-2017: Report of 2014 XKR, regularly serviced, going into limp mode when owner pulled out to overtake at start of a dual carriageway. Might have been protecting itself against sudden overfuelling?
14-7-2019: Report of 2007 Jaguar XKR permanently displaying a 'Check Pedestrian Safety' warning sign complete with little red triangle. Possibly triggered by a speed hump or pothole. Needs SRS resetting.
Recalls
01-11-2010: Jaguar recalled 69 XJs when it was discovered that the wiper arm was insufficiently secured on some vehicles.
31-3-2011: JAGUAR Australia has issued a safety recall on 211 of its XF and XK petrol cars over a potential power steering fluid leak. The recall notice published by the Australian Competition and Consumer Commission (ACCC) yesterday said: "After an extended period of time, corrosion of the Power Assisted Steering (PAS) pipes will occur. "This may lead to pin-holing of the pipe and could allow pressurised PAS fluid to leak into the engine bay area. "Loss of PAS fluid will cause PAS system noise and loss of power assisted steering, steering control is fully maintained in an unassisted state. It is also possible that the PAS fluid may ignite if it comes into contact with an ignition source or a surface at sufficiently high enough temperature." The notice says that the zinc-nickel plating on the pipes does not meet the corrosion protection requirements of Jaguar's engineering specification. The recall affects 2010 XK models within the Vehicle Identification Number (VIN) range of B34722 to B38302 and 2010 XF models in the VIN range of R57917 to R78765.
We need your help with our latest Satisfaction Index, so that we can help others make a smarter car buying decision. What's it like to live with your car? Love it? Loath it? We want to know. Let us know about your car - it will only take a few minutes and you could be helping thousands of others.
Help us with the Honest John Satisfaction Index now