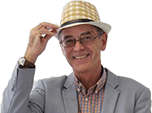 Jaguar C-X75 (2011–2012)
Model History
May 2011
Jaguar confirmed that it will launch the C-X75 as a hybrid supercar
The Jaguar C-X75 will become the British marque's most advanced model when it goes on sale in 2013. It will offer performance on a par with the fastest production cars on the market, while adopting cutting-edge technology that offers remarkably economical running. Jaguar expects this hybrid supercar to deliver incredibly low CO2 emissions of less than 99g/km while being able to achieve in excess of 200mph.
Mixes internal combustion power with electric motors to achieve supercar performance and less than 99g/km
Downsized highly boosted petrol engine with two powerful electric motors and four-wheel-drive

0-60mph in less than 3 seconds
0-100mph in less than 6 seconds
Top speed in excess of 200mph

All-electric running range in excess of 50km
True-to-concept, lightweight, all carbon-fibre chassis
Groundbreaking association with Williams F1 – built in the UK
Direct technology transfer from top-level motorsport
Prices from £700,000 depending on local market and taxes
Exclusive limited volume hybrid supercar – only 250 will be built
Project C-X75 will be the ultimate expression of Jaguar design and engineering innovation. This high-performance hybrid supercar will stay true to the initial concept design study that made its debut at the 2010 Paris motor show, while fulfilling requirements that allow it to be homologated for road use.
"We were always determined that the Jaguar C-X75 would be as striking on the road as it was in concept form," said Ian Callum, Director of Design, Jaguar Cars. "This will be the finest looking and most innovative Jaguar ever produced. Even in the world of supercars, we can still produce the most beautiful."
In an unprecedented move, Jaguar C-X75 will be developed in association with Williams F1 who will provide their engineering expertise in areas including aerodynamics, carbon composite manufacture and hybrid technologies. This association will be at the leading edge of British automotive engineering and innovation.
It also marks a new milestone in both companies' histories as Jaguar Land Rover and Williams collaborate for the first time to produce one of the world's highest performance and environmentally sustainable supercars. The production of Jaguar C-X75 will create more than one hundred highly-skilled jobs in the UK.
A direct technology transfer between elite motorsport and road-going production cars is key to C-X75's success. The supercar's chassis will be made of carbon-fibre to create an incredibly lightweight, yet rigidly strong structure.
Aiding the transition from concept to production vehicle is the choice of powertrain. Jaguar continues to develop the use of the micro-turbine technology that was showcased in the original concept C-X75. Jaguar's parent company Tata has taken a significant stake in Bladon Jets, and will develop this very advanced technology as a medium-term aspiration that will play a part in Jaguars of the future.
To bring Project C-X75 to showroom reality within the timescales of a conventional model programme, an equally innovative powertrain had to be developed. The road-going supercar will use a state-of-the-art, small-capacity, highly-boosted internal combustion engine with one powerful electric motor at each axle.
When C-X75's motors and combustion engine combine, it will be one of the fastest production cars in the world, with a sub-three second 0-60mph time and a top speed in excess of 200mph. Crucially, this performance will be generated alongside incredibly low emissions, with a target of less than 99g/km, thanks to Project C-X75's lightweight construction and cutting-edge powertrain technology.
Williams F1 has been at the forefront of motorsport engineering for three decades. The project engagement on Jaguar C-X75 is testament to the team's ambitions and will bring together two leading lights of the UK motoring industry.
Jaguar C-X75 will redefine the customer experience, and will set new standards in sales and after-sales services that will be recreated across the range in the future. Only 250 examples will be built, each costing between £700,000 - £900,000 depending on market and local taxes.
December 2012
Jaguar announced that the C-X75 has been axed. Jaguar announced that the C-X75 won't go into production, following the development of five prototypes. Jaguar cited the economic downturn and a decision to focus on other cars for the move. Three of the five prototypes will be auctioned, one will go to the Jaguar museum and another will be retained by Jaguar.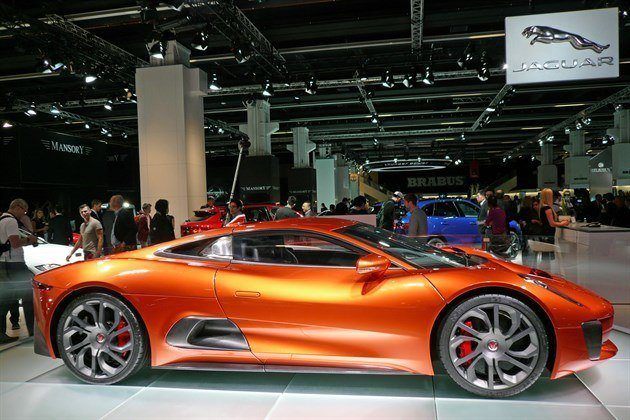 September 2015
Sunset Orange Jaguar C-X75 to star in SPECTRE, the 24th James Bond Movie released in October 2015. The car displayed at the Frankfurt Motor Show looked so good that rumoure began to circulate of a strictly limited production of, like that of the lightweight E-Type, at prices from £1,000,000 plus.