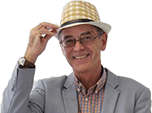 Infiniti Q60 Coupe (2009–2015)
Last updated 26 October 2017
Elegant styling. High quality and plush interior. Very well equipped as standard. Refined 3.7-litre V6 engine.
No diesel and only one petrol engine in the line-up. Doesn't hold the same status as a BMW or Audi.
Updated 18 December 2012
Infiniti changed its naming system. So out go G, M, EX and FX replaced by a simpler line-up of Q for saloons and convertibles with QX used for SUVs. The firm is hoping a move to a new naming structure...
Introduction