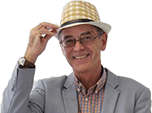 Hyundai i-mode (2009–)
Model History
February 2009
Hyundai i-mode launched
Originally shown as a six-seater MPV concept at the Geneva Motor Show in 2008, the i-mode was officially launched 12 months later with the debut of the new 2.2-litre R diesel engine with two-stage turbocharging.
Through the door opening mechanism, the interior is in the form of a lounge compartment. The interior represents the concept of social space, an environment where all occupants can enjoy safe travel in comfort, surrounded by sophisticated technology and luxurious materials.
i-mode is powered by an all-new 2.2-litre R diesel engine which first passes the intake air through a low-pressure turbocharger from where it is forced into a high-pressure turbocharger for maximum boost: 158kw (215ps) and 47kg.m of peak torque (461Nm). The R Engine has a power density in excess of 70kw per litre putting Hyundai diesel technology in the same class as any leading German automaker. When its low-end torque of 30kg.m is compared with the 19kg.m of low-end torque delivered by the standard R Engine, one quickly appreciates the value of dual-stage turbo charging.
The R Engine is a smooth-shifting 6-speed automatic gearbox. Even at maximum loads, the engine does not incur fuel consumption penalties thanks to its high capacity for exhaust gas recirculation that also benefits efforts to reduce NOx emissions. The R Engine is assured of meeting future, more stringent EU exhaust emission standards. Mass production of the R Engine is scheduled to begin with the standard (single turbocharged) version in 2009 with the dual-stage turbocharged edition arriving in the first half of 2011.