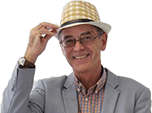 Hyundai Genesis (2008–)
Model History
March 2008
Genesis Sedan launched in the US and Korea
Rear-wheel drive large luxurious saloon with new V8 is pitched against Lexus, Mercedes, BMW and Audi. The Genesis is built on Hyundai's all-new rear-wheel drive architecture, which also underpin the Genesis Coupe. It offers three powertrains, including 3.3-litre and 3.8-litre V6 engines, plus Hyundai's all-new 4.6-litre Tau V8. The Tau will produce an estimated 375PS – beating all its competitors with a massive 81PS per litre.
The use of high tensile steel in critical areas in the body provides Genesis with 12 to 14 per cent higher dynamic torsional rigidity and a lower body structure weight than both the BMW 5-Series and Mercedes-Benz E-Class – despite having a substantially larger cabin than either. In fact, the Hyundai actually has more interior volume than a BMW 7-Series. A near ideal 53/47 front-to-rear weight distribution promises exceptional handling and more refined steering characteristics.
The Genesis also features front five-link suspension with upper and lower arms linking the front wheels to the chassis. This arrangement creates a virtual king pin axis that dramatically reduces unwanted kickback through the steering wheel as well as improving responsiveness. The five-link independent rear suspension is equally sophisticated, enabling precise suspension geometry for a smooth ride and engaging handling prowess. The capabilities of the advanced front and rear-suspension are maximised through Amplitude Selective Dampers (ASD).
Innovations inside the Genesis include a heated and cooled driver's seat, an automatic windscreen demister with humidity sensor and an ultraviolet reflective leather steering wheel, which keeps the surface cool to the touch, even in scorching sunlight. In addition, the Rolls-Royce Phantom and Hyundai Genesis are the only cars in the world to offer a Lexicon-branded state-of-the-art audio system with a 12-channel digital amplifier and 17 speakers producing more than 500 watts of sound in 7.1 surround-sound.