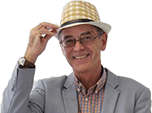 Hyundai Genesis (2008–)
Last updated 5 May 2015
Executive saloon from Hyundai.
Petrol only and not sold in the UK.
Updated 11 March 2008
Genesis Sedan launched in the US and Korea
Rear-wheel drive large luxurious saloon with new V8 is pitched against Lexus, Mercedes, BMW and Audi. The Genesis is built on Hyundai's all-new rear-wheel drive architecture, which also underpin...
Introduction