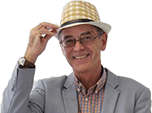 Honda Odyssey (2003–)
Model History
January 2003
Odyssey launched
Odyssey name applied to an MPV that looks more like a large station wagon, similar to the Grandis and Mercedes-Benz R-Class.
Originally launched 2003 to complement the Stream, Stepwagon and Elysion 6-8 seater station wagons, MPVs, 'mini vans'. Originally offered as 2x4 or 4x4 with 160PS, 190PS or 200PS 2.4 litre 4-cylinder engine
4,830mm long x 1,820mm wide x 1,695mm high.
3 rows of seats in 2-2-3 format, lile Chrysler Grand Voyager.
Refreshed Odyssey for 2014, much the same as before.
2,356cc 4 cylinder engine with 225Nm torque at 6,200rpm, as also used in the CR-V. 183g/km CO2.
17" wheels with 215/55 R17 tyres
Kerb weight 1,860kg.
Turning circle 10.8 metres.
Fuel tank: 55 litres