Review: Honda NSX (2016)
Rating:
Attractive and futuristic looking supercar. Brilliant race track handling and performance. Easy to drive in town.
No storage space behind the seats. Boot is tiny. Interior doesn't feel particularly special for £137,000.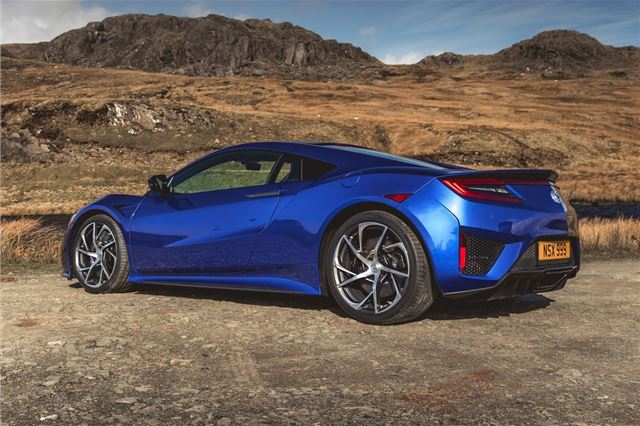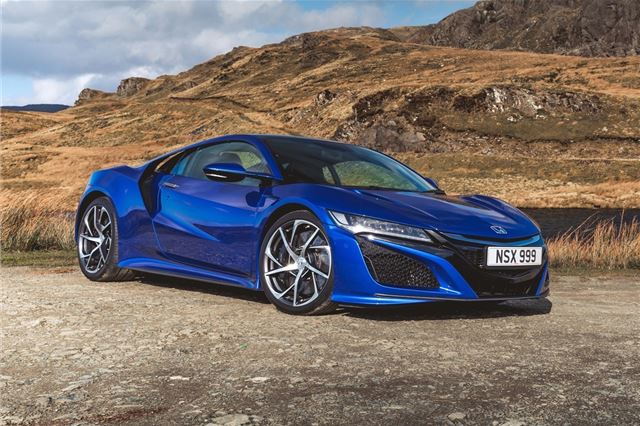 Honda NSX (2016): At A Glance
Honda took the wraps of its new NSX Concept supercar at the Geneva Motor Show in March 2012 - the first time it had been been seen in Europe. The supercar is set to go on sale in 2015, signalling Honda's return to the market. The previous NSX went off sale in 2002.
Apparently the NSX 'concept' highlights the design and technology of the new NSX. Which basically means this is what the new car will look like when it's launched. It's powered by a V6 engine mounted in the middle of the car and it will feature a range of new technology including a new Sport Hybrid SH-AWD (which stands for Super Handling All Wheel Drive) hybrid system.
Production version of 2015 Honda NSX made its world debut at the 2015 North American International Auto Show in Detroit on 12th January 2015, badged as an Acura which is Honda's top American brand.
The Acura NSX originally made its debut as a 'concept' at the 2012 North American International Auto Show, two months ahead of the Geneva Show, where Honda Motor Co., Ltd. President & CEO Takanobu Ito announced that the new NSX would launch as a full production model in three years, built at a state-of-the-art new factory in Ohio.
The NSX was developed by a global team of engineers led by the company's North American R&D operations in Raymond, Ohio, with design led by the Acura Design Studio in Torrance, CA. The Acura NSX will be produced exclusively at the new Performance Manufacturing Center in Marysville, Ohio, using domestic and globally sourced parts. 
What does a Honda NSX (2016) cost?
Buy a used Honda NSX from £99,840