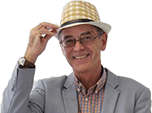 Honda Civic (2012–2017)
Last updated 15 December 2018
What's good
Honda Civic 1.6 i-DTEC ES won Green Award at the 2013 Tow Car Awards and was crowned the most fuel efficient model in this year's judging.The Green Award is based on a combination  of fuel efficiency, low emissions and towing ability. The Civic was independently tested towing a Swift caravan - weighted to 85 per cent of its kerbweight - the maximum weight recommended for secure and stable towing. The no-compromise frugal Civic capably carried out its duties pulling its caravan from 30-60mph in a very respectable 18.7 seconds.
Civic 1.6 i-DTEC achieved 84.87mpg in 367 mile 2013 'MPG Marathon' organised by Fleet World. Involved strong winds, long hill climbs and heavy traffic.
Honda Civic 1.6 i-DTEC won the Honestjohn Annual Award for the car that got closest to its EU mpg figures in the hands of real drivers who responded to www.honestjohn.co.uk/realmpg
What to watch out for
Handbrake lever on 'wrong' (LHD) side of armrest box and drinks/can holder.
27-9-2012: One case so far of the DPF of a 2.2 i-DTEC failing to regenerate and extra fuel to regenerate it sinking into the sump, contaminating the engine oil.
8-10-2012: Nut holding rear wiper onto spindle may come loose. Just needs tightening up.
26-7-2013: Report of clutch judder in 1st and 2nd in 6,500 mile 1.8i ES. Clutch and flywheel replaced under warranty.
5-6-2014: Annoying interior rattle reported on 6,000 mile December 2013 Honda Civic 1.6 i-DTEC.
31-12-2015: Report of Honda Civic 1.6iDTEC stopping completely in traffic. All electrics dead, including hazards. Then, after 15 minutes, okay again. Fault has repeated. I suspected the battery earth strap may have come loose.
19-2-2016: Complaint that multimedia system of 2013/63 Honda Civic 1.8 EX GT keeps switching off, then goes through a re-boot. This can happen several times in short period. Honda replaced the unit, but the problem continues.
25-4-2016: Complaint of being quoted £1,000 for replacement of rear brake calipers on 30,000 miles 2012 Honda Civic diesel.
18-7-2016: Report of failure of parking brake callipers on 2012 Honda Civic at 24,000 miles. Quoted £1,000 to replace.
22-11-2016: Report of 25k miles 2012 Honda Civic parking brake giving way and car rolling into owner's garage door. Honda dealer diagnosed that rear calipers needed replacing at a cost of £859. Owner complained and Honda paid for the parts, leaving the owner to pay £150. In 6-6-2012 we received a report of the previous Civic that a reaction between the metal backing and the material of the rear brake pads causes excessive dust to be produced which then causes the rear calipers to seize.
21-2-2017: Complaint of Honda Civic Bluetooth cutting out intermittently with iPhone. User can hear speaker on the other end but they can't hear him unless he switches to the iPhone speaker. Says has happened from new with 3 different iphones and Honda has updated all the fixes. Owner complained to Honda UK who say Apples O/S updates are incompatable with the system (even though the issue has been there since January 2016). Apparently Honda customer serice told owner it is because Apple uses the same antenna for BT and wifi and he should switch off wifi, but this does not work.
18-4-2017: Complaint of TPMS warnings on a 19k mile Honda Civic 1.4iVTEC constantly going off. System is very sensitive and a small disparity between two tyres can set off the warning once the tyres heat up on a motorway run.
28-6-2017: Report of 2013 Honda Civic 1.6iDTEC, never driven long distances, having DPF problems and, despite effots to clear it, needing a new DPF costing £997. Owner bought the wrong car for his type of use.
22-2-2018: Report of 3 clutches in 35,000 miles in 2014 Honda Civic 1.6iDTEC. All replaced FoC by Honda dealer, so this seems to be an adnission of a problem with the clutches.
23-2-2018: Report of judder from clutch of July 2016 Honda Civic 1.8iVTEC SE Plus at 8,500 miles. (Owner bought it 2nd hand at 4,500 miles). Owner previously had no problems with the clutch of a Civic 1.6iDTEC SE plus Diesel.
29-5-2018: High oil consumption reported of 1.8iVTEC engine of 2012 Honda Civic at 18,000 miles. Suspect valve stem oil seals.
13-12-2018: Complaint that updates of Garmin satnav in 2016 Honda Civic Tourer no longer working. "These updates can be done on a DIY basis by initially loading the car's satnav details onto a USB flash drive, which can then be presented to a Windows program "Garmin Express" that will check for latest map version and offer to download and install the next version if available (which so far has been always by the end of November). All this has been working very well, thanks to Garmin's attention to detail until this year, when Garmin Express has so far failed to offer an update. Checking on the internet I found the following posting from Canada: <<I just downloaded the new 2019 maps of the integrated Garmin GPS for my 2016 Honda Civic Touring . 20 minutes to download at 120mbps and 12 minutes to install in the car. Available today at least in Canada (Quebec). Last edited: Aug 29, 2018>>. So yesterday I had an online 'chat', with Garmin's USA centre, which passed me on to its UK equivalent, who came up with the following: <<Unfortunately we do not have an exact date; I can add you to a current investigation we have made to chase this up with Honda UK, as soon as they reply you will be updated. Unfortunately we can see they have pushed the update back, and this is causing the issues I am afraid>> My local Honda dealer replies: <<I will make contact with the technical department at Honda UK and ask when the new update will be released and update you immediately>>
15-12-2018: Honda dealer told owner of 2015 Honda Civic 1.6iDTEC Tourer that it needed a new DMF and clutch at 38,000 miles.
Recalls
November 2014: Honda TSB on 1.6 i-DTEC engine. In cold, damp air, a silver part of mass airflow pressure sensor can be affected by moisture and gives false readings to the ECU, putting the engine into limp home mode. Cars recalled for swap to a mdified sensor.
22-7-2016 R/2016/165: Honda Civic. VEHICLE STABILITY CONTROL MAY NOT OPERATE CORRECTLY. A filter in the Vehicle Stability Assist / Anti lock braking modulator may break and foul one of the one-way check valves in the modulator. If the check valve does not operate correctly, the vehicle stability control (using brake pressure) will not operate correctly. In some driving conditions the vehicle stability system may not be able to control the vehicle as intended and this may result in a skid or loss of vehicle control. The braking system does not lose function. Recall the vehicles that are likely to be affected and replace the VSA modulator. VINS: SHHFK3**0FU612264 to SHHFK3**0FU612550; SHHFK2**0FU017562 to SHHFK2**0FU017562 and SHHFK1**0FU008502 to SHHFK1**0FU008675. Build dates 12-4-2016 to 18-4-2016.