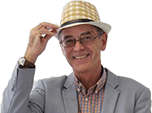 Honda Accord (1998–2003)
What's good
Four-Star performance in NCAP crash safety tests. 

Most reliable car in 2001 Fleet News Survey of 620,000 fleet cars mostly under 3 years old.
15th from top of 100 models for reliability in Auto Express 2002 survey.
Joint 2nd top make in 2002 'Which?' reliability survey cars 2000 - 2002; 2nd for cars 1997 - 1999.
Honda generally 8th lowest average warranty repair costs in 2003 Warranty Direct Reliability index (index 67.27 v/s lowest 31.93)
Exemplary rating of fewest breakdowns, problems and faults in 2003 Which survey.
25th from top car out of 137 in 2003 Top Gear survey.
98% of cars up to 2 years old breakdown-free over previous 12 months in 2004 Which? survey.
Honda 2nd top top of Reliability Index for 2004 combining low average cost of repair of £263.17 with low 19.62 failures per 100 Warranty Direct policies.
Came 8th = from top in 2005 JD Power/What Car Survey of 23,000 cars reg Sep 2002 to Aug 2003 with satisfaction score of 83.9%.
This model Accord the most reliable car in 2005 Warranty Direct Reliability Survey with 2 repair claims per 100 cars.
1999-2003 Accord 6th equal most reliable car in 2007 Warranty Direct Reliability Survey with 9 faults per 100 cars. 
What to watch out for
Generally well liked.
Reports of problems with both manual gearboxes and automatics. Even in 2006, and on cars out of warranty, Honda seems to replace faulty autoboxes without question

Serious problem with the printed circuit boards that control the automatic load compensating headlamp beam adjusters of Type Rs which may become the subject of a safety recall.

Long wait for some parts such as power steering pumps.

This, from Kenneth Palmer: "A terrible car initially with 3 autoboxes, 2 oxy sensors, 2 ECUs, rear wheel bearings and leaking front nearside door seal. All patiently cured by Ash Honda of Yeovil. Since then, perfect."

The rubber hose that connects the metal pipe on the a/c heat exchanger to the metal pipe on the a/c pump can part company with the union on the heat exchanger, damaging the bonnet from beneath. As you look at the engine, it's on the right hand side of the normal car radiator. The two metal pipes are vertical, and hose forms an upside down "U".
Recalls
12-01-2000: Accords built July '98-July '99: check for sticking throttle. 2001: Safety recall to check brakes. TSBs to fit plastic sleeve to doorlocks to cure a rattle and to check tension of ancilliaries belt because too much can wear out the water pump bearings.
30-05-2002: Contact point in ignition can fail at speed causing a stall in cars built 1997 to 2000.
06-08-2002: Ignition switch may fail. Electrical contacts in ignition switch wear prematurely leading to a stall. Remedy to fit new switch. 53,175 Hondas affected.
16-7-2003: 25,413 Accords recalled because rer seatbelt may not retract properly due to broken webbing spool. Check all seatbelts in car and replace any malfunctioning spools.
9-8-2010: Various recalls announced. Following a nearly two-year investigation by the National Highway Traffic Safety Administration. The recall includes 197,000 Accord and 117,000 Civic vehicles and about 69,000 Element vehicles. Honda spokesman Chris Martin said a small number of crashes and one minor injury have been reported in connection with the recalled vehicles. Although faulty ignition interlocks are common to all three recalls -- the others were in 2003 and 2005 -- different problems are to blame, he said. "These are different parts. They are different issues that are causing this same sort of symptom," he said, noting that the 2003 Accord was a complete model change from the 2002 version. NHTSA said in a statement that Honda was right that the "underlying defect differs from previous recalls," but the agency warned that "the potential safety risk is the same." Honda will remove the original interlock pin and lever and replace them with redesigned components. Martin said the reshaped components will prevent the vehicle engine from being switched off without being in park.
In the latest recall, NHTSA opened the probe of Accord models in September 2008 after getting 15 complaints alleging 10 crashes. One driver reported she was almost in her house when she saw her Honda rolling out of the garage and down the driveway. She was almost run over as she tried to stop it before it crashed into a cable box. Another said a Honda rolled away from a driveway, hitting a tree, NHTSA said.
In January 2009, NHTSA upgraded its probe into an engineering analysis after receiving 36 complaints alleging 17 crashes. On July 7, 2010, Honda and NHTSA officials met and, on July 29, 2010, Honda agreed that a safety defect existed. Honda initially felt that the failure rate wasn't high enough to warrant a recall, but NHTSA said "it was a serious enough issue" to seek a recall, so the company agreed, Martin said.
In the prior recalls over ignition interlock defects: Honda recalled 563,000 vehicles in 2003, including 1999 Honda Odyssey, 1997-1999 Acura CL, 1999 Acura TL and 1999-2001 Honda Accord vehicles and some 2002 Accord vehicles. Most of those were inspected and needed no repairs, Honda said. Honda recalled another 483,000 vehicles in 2005 over the same issue -- including the remaining 2002 Accord models not covered by the first recall, along with other models. Honda said in 2005 it was redesigning its interlock system. The fault allowed some drivers to be able to remove the ignition key without shifting the vehicle into park. More than 200,000 of those have been fixed.
All official Honda recalls: www.honda.co.uk/cars/owners/youandyourcar/recallsandupdates
18-09-2019: R/2019/243: Possible air bag inflator rupture. Passenger air bag may not deploy correctly. Fix: The inflator inside the passenger's airbag module is to be replaced. Build dates: 17-11-2000 to 16-12-2014.
We need your help with our latest Satisfaction Index, so that we can help others make a smarter car buying decision. What's it like to live with your car? Love it? Loath it? We want to know. Let us know about your car - it will only take a few minutes and you could be helping thousands of others.
Help us with the Honest John Satisfaction Index now