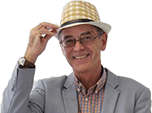 GTF Petit Voiture (2009–)
Model History
September 2008
Fibreglass bodied Renault based convertible/pick up Summer car. Sort of cross between a Merhari and a C3 Pluriel, with a simple convertible top.
4,027mm long x 1,580mm high.
Seen Paris Motor Show 2008.
1,390cc Renault petrol engine, 75PS, 112Nm torque. 5 speed transmission. 6.8 litres/100km combined. 160g/km CO2. Top speed 95. 0-60 13 seconds.