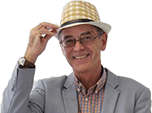 Great Wall Phenom (2014–)
Last updated 26 March 2015
Model History
February 2010
Reinvention of second Generation Toyota Yaris by Chinese company, Great Wall Manufacturing, imported to Europe and the UK by I.M. Group, already automotive importer and distributor for Subaru, Isuzu and Daihatsu. Initially, the Baltic states of Estonia, Latvia and Lithuania will be targeted. Then, from 2011, launches in Scandinavia, the UK and Ireland are planned.
The Great Wall Motor Company, one of the few privately-owned Chinese car companies, has designed and built all of the European-bound models specifically to meet EU whole-vehicle type approval standards. This will ensure that Great Wall models deliver high standards of crash-worthiness, equal to those of modern European and Japanese vehicles.
I.M. Group has operated in the Chinese market for over 15 years, and currently employs a team of 40 at its Beijing office.
Great Wall Motor Company Limited is a large multinational automaker, whose products are sold to more than 120 countries and regions. China's first privately-owned automobile enterprise to be listed on the Hong Kong Stock Exchange, the company has more than 30 subsidiaries and over 22,000 members of staff. At present, it has the capacity to build 800,000 vehicles per annum.
Great Wall Motor has achieved rapid growth and remarkable profits for 10 consecutive years. The company was listed among the Forbes Top 100 Chinese Enterprises both in 2007 and 2008. In June 2008, it ranked as one of the 500 Most Valuable Brands in China. In April 2006, it was listed as one of the Recommended Export Brands by China Electromechanical Products Import and Export Chamber.