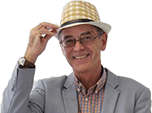 Ginetta G40 (2010–)
Last updated 26 March 2015
Model History
January 2010
The UK's first "multi-platform real road and race car". The Ginetta G40 will be fully road legal and is set to make its racing debut on the 2010 Ginetta Junior Championship grid which supports the current BTCC package.
In 2009 the exciting Ginetta Junior series that, together with the bigger G50 Series suppoerted the British Touring Cart Championship was won by 15-year-old Sarah Moore, the first ever female champion on the BTCC package.
Featuring an 1800CC sealed Zetec engine and a proposed weight of 850kg, the G40 will not only serve to elevate the current Junior series with a fresh, modern look but will also be eligible for entry into a variety of competitive racing categories - whilst addressing a vast array of safety issues. Key features of the G40 include:
· Safety cage 50 times stronger than minimum 2009 FIA homologation regulations
· Front and rear crash zones
· Updated side impact bars
· Increased occupant safety and visibility
· Adjustable interfaces to maximise comfort
· Comfortable dual occupancy
Almost two years since it launched the highly successful G50, Ginetta will produce an initial batch of twenty-six G40's in January 2010 with pricing set at £24,950.
Ginetta Chairman Lawrence Tomlinson said: "The G40 will be the most versatile racing car on the market... not only will it be race worthy at a variety of levels, perhaps even GT4, but will also be enjoyable to drive on a recreational level too. I have been staggered at the level of interest already shown in the car and there is simply no better place to debut the G40 than on next year's BTCC package. With the addition of the G40 to the Ginetta range, our motorsport career ladder remains unrivalled anywhere in the motorsport industry."
By mid 2011 had become a road car, priced around £30,000.