Ford Mondeo (1996–2000)
Last updated 16 September 2015
Facelift of original. Criticisms of original very good Mondeo overcome, fine combination of ride, handling, performance, economy, and cheap maintenance.
Limited cockpit storage for odds and ends. Four-speed autos are short-lived. Manual clutches expensive to replace.
Updated 16 August 2011
On 2.5 and 3.0 V6, a rumble from the front may mean that the bottom crank pulley damper assembly 4659709 is starting to separate around the rubber insert in the middle of the flat dinner plate sized...
Introduction
When you first drive the new Ford Mondeo it feels fantastic. Then it gets better. Quite simply, it out-classes everything else in its class, and most of the next class as well.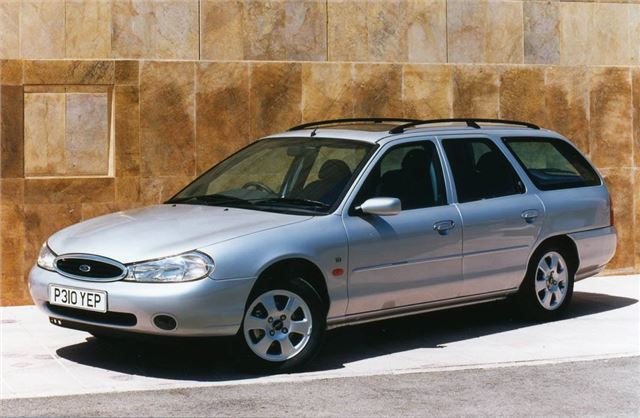 Owners' reviews
My best friend, I never intended to get "attached" to a car, but this one....
An awesome car - if you can afford it
Awesomely reliable member of the family!