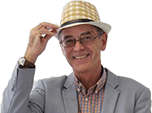 Ford Explorer (1997–2001)
Last updated 26 March 2015
Useful tow car and the 4.0-litre V6 makes it a decent motorway cruiser.
Old-school road manners, thirsty and feels very big. Rust can be a problem. Running costs soon mount up.
Updated 10 September 2012
Brake pipe corrosion now common. Also alloy wheels proner to splitting.
Introduction
American 4.0 litre 6 cylinder SUV, imported to the UK as a sub Range Rover competitor.