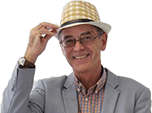 FIAT Ulysse (2003–2006)
Last updated 24 October 2016
Relatively inexpensive seven-seater with decent levels of kit. Undemanding to drive. Five-star crash test rating.
Could do with more space in the back. Some mechanical problems.
Updated 5 September 2003
On 45 cars ZFAZZZ***3000676 to 3040592 water ingress into airbag ECU could result in illumination of warning light and/or airbag going off. Airbag ECU compartment to be re-sealed. Also on 29 cars ZFA17900013001604...
Introduction