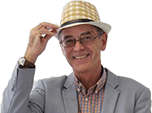 FIAT Seicento (1998–2003)
Last updated 18 April 2016
Well suited to urban environments. Cheap to buy and run. 'Fire' engines are durable with proper servicing.
Build quality and reliability aren't up to scratch. Poor crash test rating.
Updated 1 October 2000
Cosmetic facelift in autumn 2000. No Red Key problems. As from October 2000 facelift, all UK-market Seicento were powered by 54 bhp 1,108cc multipoint injected 'Fire' engine with standard electric power...
Introduction