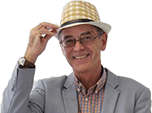 FIAT Sedici (2006–2013)
What's good
Unlike the otherwise identical Suzuli SX4, all Sedicis have switchable 3-mode four wheel drive: 2WD, 4WD auto and 4WD locked. Prices £12,495 to around £15,495. 
NCAP 4 star occupant safety, 3 star pedestrian safety, 3 star child safety. 

Diesel 4WD class winner in 2007 Caravan Towcar of the Year awards. 
What to watch out for
For UK, unlike Suzuki SX4, no 2WD automatic. The ranges dovetail so Suzuki SX4s are predominantly 2WD and FIAT Sedicis were all 4WD until 2WW 1.6 introduced in August 2008.
Roofs are not electro galvanized so an untreated stone chip at the front edge aboove the screen can quickly rust.
Problems reported with manual transmissions.

Same 'limp home' problem with 1.9 diesel as Alfas, Vauxhalls and SAABs fitted with this engine if used for short runs from cold or it it spends too much time idling in traffic. The EGR valve and swirl chamber can clog and the particulate filter will not self-clean unless the engine gets hot enough.
Alternators of 1.9 diesels fail regularly.

On 1.9 diesels inlet manifold swirl flap failures becoming quite a common problem by September 2009, on top of all the other 1.9 diesel problems.

1.9 diesels can be delightful to drive, but give a lot of problems:

Failed inlet manifold swirl flaps (and the flaps can beak and be ingested by the engine).

Failed EGRs.

Choked DPFs.

Failed timing belts, often because the waterpump seized. Belt, tensioner, pulleys and waterpump need replacving every 40,000 miles. More info about 1.9 CDTI timing belt failures here: 1.9 CDTI Timing Belt Failures

Failed oil pumps.

Failed dual mass flywheels.

Failed turbos.
A replacement DPF for the diesel costs a jaw dropping £3,287.55 + vat, as quoted by Arnold Clark, October 2013. All 1.9 diesels had DPFs from 2006.
26-2-2015: Series of problems with mostly town-driven 2008 FIAT Sedici 1.9 diesel: " I bought a Fiat Sedici 1.9 diesel in July 2008 from Perry's in Aylesbury. In March 2013 the engine warning light comes on with 46,000 miles on the clock, initially I took it to my local garage each time the warning light came on because I didn't realise the severity of the problem. They carried out a diagnostic report free of charge followed by repairs when required. Eventually I had to take it to Fiat Motor Village in Battersea around August 2014 because the engine warning light was still coming on and the car was cutting out, I thought I was in good hands as they would be able to source and fix the problem being the manufactures, two very expensive repairs were carried out and the fault was not fixed. First repair on the 07/08/13: Removed, deconstructed and cleaned EGR valve and replaced fuel filter - £334.07. They thought this was due to incorrect petrol from Tesco, I was told to take it for a long drive on the motor way and the car cutting out, I reported the incident to Fiat and was told to give it time.The second repair 09/01/14 Further diagnosis, same result as previous diagnosis. Replaced low pressure fuel pump and engine oil/filter - £997.79 (of which £114 is diagnosis) They failed to fix the fault and I was then informed that to fix my car I would need possibly to further very expensive repairs without guaranties. The oil Light came on again 6 months later. I then contact Fiat Customer Service, they took ages getting back to me and did nothing except told me to pay my bill. I went to Citizens Advice asking for help as I didn't think it fare that my car would need expensive repairs over 4 and half years. I then wrote to Perry's asking them for help - they ignored me so then I emailed Managing Director of Fiat complaining of the service and repairs. Fiat's comments:" The low pressure pump was replaced as required and road tested. Presently, the fuel filter, low pressure fuel pump and EGR valve have either been replaced or repaired. All were necessary and each alone would cause the symptoms described and experienced by you. The only components that remain unaltered in the fuel supply that could also contribute to the fault experienced, are the high pressure fuel pump and the fuel injectors" which could possibly fix the fault on the car hopefully making it drivable a cost of £1511.87 for the 1st additional repair and the 2nd additional cost a £1,792.oo for second-hand injectors. "You have been quoted £1,511.87 for the next step, which is to replace the high-pressure fuel pump. If this does not resolve the fault, the injectors may also require replacement but this cannot be determined until the high pressure fuel is replaced. Currently, this repair has not been authorised by you and we understand you have been provided with the use of a Motor Village loan car since 9th January 2014". Fiat's comments "In summary, if the high pressure fuel pump or any of the injectors were replaced as a first repair, the condition of the low pressure pump and the fuel filter would have led to the failure of the new high pressure pump very quickly due to continued starvation of fuel from the tank to the high pressure pump. This would therefore have been the wrong repair. In the opinion of Motor Village, the most logical and cost effective approach has been applied to the repairs and advice given to you as our customer. As a gesture of goodwill to you due to your loyalty to our brand, Motor Village can offer the following financial assistance for the recommended repairs;The current time spent on the repairs has been 15.72 hours (£1,792) where a charge has been levied for just 7.60 hours to date (£287.28) meaning a labour not charged of over £1,500. You have also had use of their loan car for over 30 days free of charge, with a standard cost of £540 (30 days x £18)."Fiat comments - "Motor Village will also offer a 10% discount on both labour and parts for the current outstanding bill and for the estimate of replacing the high pressure pump. In addition to this, they will waiver the latest diagnostic charge of £114. This will now be a cost of £819.85 (a saving of £177.94) for the outstanding bill. The new estimate for the replacement of the high pressure fuel pump will be £1,387.40 (a saving of £124.47). This does not stop the fact that there is a possibility the injectors may require replacement. Overall, if you accept the offer made, you will be spared costs of £2,343 via labour hours not charged, hire car not charged and discount on the work charged. All repairs have been required and have been completed in the correct logical order. Overall, if you accept the offer made, you will be spared costs of £2,343 via labour hours not charged, hire car not charged and discount on the work charged. All repairs have been required and have been completed in the correct logical order". Fiats comments "The EGR valve was seized through carbon build up causing the lack of power. After cleaning the EGR valve, the engine cut out at higher load. The fuel filter was inspected and found to be blocked, therefore starving the engine of fuel. The fuel filter should be replaced at least every 4 years or 37,500 miles as per the schedule. This was therefore due July 2012 or sooner depending on mileage at that date". With reference to the 4 years service re EGR Valve was carried at on 16th February 2012, mileage noted as 29,252. Another problem that I queried with Fiat is oil light comes on roughly every 6 month - having read up on the issue I now understand this also is one of the causes DPF. The first time I contacted Perry's was on the 6th February 2014 by email unfortunately due to their lack of response and stalling tactics, ignoring consumer law. I felt forced to take legal action Under Sale Of Goods Act 1979 "fit for purpose" which was filed by a solicitor back in July 2014 prior to 6 years expiring asking for compensation for all money spent to date on repairs and costs for a temporary second hand car as my car was unsafe to drive ( and I was trying to avoid expensive car hire charges) totalling £3,233.75. Plus estimate costs of future repairs for Fiat to carry out at £3,219.35, total amount £6,453.10. Perry's eventually replied in July 2014 stating the car was sold in good condition.Fiat Motor Village being the fourth party issued a statement of truth, "repairs were carried out with reasonable car and skill and completed in the correct logical order, I was fully advised of further repairs" but they failed state after they carried out the 2nd repairs.County Court Brentford in London sent an allocation form to my solicitor recommending a mediator which I have accepted and I will liaise with then to resolve the problem without having to incur extra costs.From researching it is apparent that the car is not suited for my basic needs; school run, driving to work and taking my elderly and disabled mother to her appointments, all short distances. when buying the car this was not made clear otherwise I wouldn't have bought it."
We need your help with our latest Satisfaction Index, so that we can help others make a smarter car buying decision. What's it like to live with your car? Love it? Loath it? We want to know. Let us know about your car - it will only take a few minutes and you could be helping thousands of others.
Help us with the Honest John Satisfaction Index now