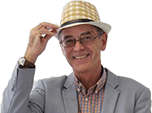 Ferrari SA Aperta (2011–2012)
Last updated 26 March 2015
Exclusive series of just 80.
All pre-sold.
Updated 24 September 2010
Ferrari announced the presentation of the SA APERTA
This is a special series model of which a strictly limited number of just 80 will be built. All have already been sold. Ferrari chose to build 80 SA Apertas in celebration of Pininfarina's 80th anniversary....
Introduction
Special highly exclusive Ferrari roadster of which only 80 will be built.