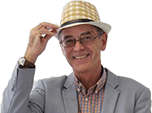 Ferrari 599 GTB (2006–2012)
Last updated 26 March 2015
Fantastic 200mph performance.
Expensive to buy and to run, list prices £200,000 +.
Updated 23 April 2010
With a Fiorano lap time of 1'24" the 599 GTO is the fastest road-going Ferrari ever. A mid-front engined V12 berlinetta, in the finest Ferrari tradition, an exclusive limited series of 599...
Introduction
Front engined successor to 575M. 5,999cc V12 derived directly from Enzo produces 620hp at 7,600 rpm for a weight/power ratio of just 2.6 kg per horsepower. 608Nm torque. Officially unveiled on 28 February 2006 at the Geneva Motor Show. 4,666mm x 1,834mm x 1,336mm. 0-60mph 3.5 seconds, top speed 200mph+, fuel consumption 13.26mpg combined, CO2 490g/km.