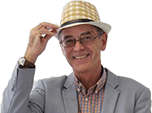 Ferrari 458 Italia (2010–)
Last updated 24 August 2016
Sensational looks. Redefines how a supercar should drive.
Like most Ferrari models - not exactly cheap. Original UK list price was £170,000.
Updated 10 February 2010
Glass's Guide reported that firm orders for first UK cars due late summer 2010 at list of £170,000 were selling at overs of £25,000. UK's top specialist in hard to get supercars www.tomhartley.com...
Introduction
The Ferrari 458 Italia, an 8-cylinder two-seater berlinetta with a mid-rear mounted engine, which represents a genuine break with the past in terms of Maranello's previous high-performance sports cars. Designed to fulfil the expectations and ambitions of our most passionate clients, the 458 Italia continues the Ferrari tradition of putting the thrill into driving as a result of track-derived technological innovations.
Thanks to a 4,499cc V8 engine, which punches out 570hp, the F1 dual-clutch gearbox and a 1,380kg dry weight, the 458 Italia boasts an extraordinary weight-power ratio of 2.42 kg (a power-weight ratio of 413 hp per ton). This means it sprints from 0 to 62 mph in under 3.4 seconds and hits a maximum speed of over 203mph.