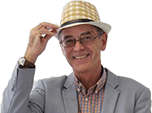 Ferrari F360 Modena (1999–2005)
Last updated 12 May 2017
Regarded as even better than F355. More modern looking.
Ferrari maintenance costs. 3 year timing belt changes.
Updated 26 April 2001
Build 1/1/1999 - 31/12/2000: Build, VIN: ZFFYR51C000114014 to ZFFYR51B0001119149EBD warning light may fail to illuminate if there is a fault. Dashboard ECU and software to be updated. 30/7/2001: Four...
Introduction
Buy a Ferrari 360 from £68,950