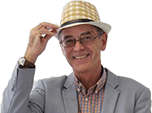 Ferrari California (2009–)
Last updated 26 August 2016
Beautiful styling. Has a folding hard top. V8 engine delivers 460PS. At £143,000 relatively cheap for a Ferrari.
Still expensive compared to a Porsche 911.
Updated 8 March 2012
Ferrari took the wraps off an improved version of the California at the 2012 Geneva Motor Show. It's 30kg lighter and has an increased power output of 30PS. This means the V8 now produces 490PS with...
Introduction
Ferrari is probably the most famous name in automotive history and certainly the most evocative. It has created iconic sports cars and become a by-word for style, desirability and speed. And with the California it's created one of most desirable and beautiful grand tourers around.
The California may have been dubbed the 'baby' Ferrari when it was launched, but while the California is the cheapest model from the Italian brand at a few grand shy of a mere £150,000, it's far from being the 'poor' relation in the range.
In fact, it's the perfect open top sports car. Not too over the top yet still purposeful and stylish, it's a car that gets noticed for its elegance rather than merely for the fact it's a Ferrari.
With a metal folding roof it's refined too, so while there's no mistaking there's a hugely powerful V8 engine powering it, this is no raw-edged racer. That said, it's far from slow with the 460PS engine giving it a 0-62mph time of 3.9 seconds.
However, high performance rarely means efficiency or economy. But Ferrari thinks it can change that. Surely Ferrari isn't concerned with efficiency? Well it is actually.
The Italian brand says it's possible to achieve low CO2 emissions while still maintaining Ferrari levels of performance. It's serious too and in 2007 began an ambitious five-year plan to reduce the CO2 of its cars by 40 per cent. No easy task. That's why the California comes with an engine start/stop system.
It's a system that works susprisingly well and in fact the California is very easy to drive in town or in traffic, thanks to the new dual-clutch seven-speed gearbox as standard. The F1-inspired steering wheel is a nice touch and the interior of the California is modern and well-finished with a high quality feel, not something that was always the case with Ferrari models in the past.