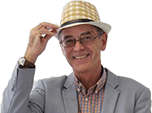 Electric Car Corporation Citroen C1 Ev'ie (2009–)
Model History
April 2009
The Electric Car Corporation Plc (ECC) announced the launch of the UK's first 4 seater, 'all electric' production car. The launch coincides with the Government's announcement to support and subsidise electric car use and their commitment to make the UK 'a world leader' in producing and exporting electric cars. This is further supported by the London Mayor, Boris Johnson, who has announced his plan to introduce 25,000 'juice points' (charging stations), for electric cars throughout the city.
Called the Citroën C1 'ev'ie', this is the first all electric, 4 seater car, to offer the purchaser the comfort, performance and a full range of standard safety features expected from a petrol car. With a range of 60-70 miles when fully charged and a top speed of around 60mph, it provides the driver with a pleasant and completely "normal", yet silent, driving experience, but at a fraction of the running costs.
The C1 ev'ie can be fully charged in 6-7 hours from a domestic 13 amp socket at a cost of around 90p, making it an ideal city car for either professional or domestic use. The Citroën C1 ev'ie is assembled in the UK from the donor car. Over 50% of the value of the car originates from the UK assembly, creating UK employment and a technology leadership in electric vehicle production. ECC expects to produce around 500 C1 ev'ies over the next 12 months, rising to between 2,000 and 4,000 units in 2010, dependant upon demand and government support.
The C1 ev'ie is way ahead of other electric cars having excellent functionality, performance and refinement and is available to buy today. Interest in the C1 ev'ie is expected to be high. It is priced at £16,850 and is available directly from ECC.