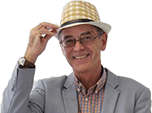 DS 4 (2011–2018)
What's good
Well-equipped.
All models come with navigation as standard from late 2015.
Engine range is very good from late 2015, particularly BlueHDi diesels. 
Awarded 5 Star NCAP safety rating: 90% Adult Protection, 80% Child Protection, 43% Pedestrian Protection and 97% Safety Assist, total average 77.5%.
What to watch out for
Rear windows don't open and come to a point that can stab you in the cheek.
Tight in the back seats even for average-sized occupants.
Hard, uncomfortable suspension and low profile tyres don't work well on rough UK roads.
10-10-2013: Complaint of the huge cost of replacing 225/40R19 tyres on a 2012 DS4 Sport.
4-4-2014: Repeated problems with automated manual transmission of Citroen DS4.
12-5-2017: Problems reported with 2011 DS4 (presumed to be a 1.6HDI). Engine light keeps coming on and the car will go into limp mode. Owner had DPF 'fixed' in January by the dealer from whom she purchased the car and a blocked jet No.2) cleared in April by a garage who apparently specialise in clearing blocked jets which has cost £1,000 so far. The car has been into the dealers where it was bought twice in the last 2 weeks and owner has just picked it up again today. They told her they did a 'regeneration' and that their computer showed a blockage in jet no. 3 which they cleared. She then drove 20 minutes and the engine light came back on. Suggested an oil and filter change (always good for a DPF) and running on Shell V-Power Nitro Plus diesel in the future to try to keep the troublesome injectors clear.
2-12-2018: Problem reported with EGS transmission of 2011 Citroeb DS4. Light on dash says SERVICE Gearbox Fault Repair. Owner took car for 3 Diagnostics and all 3 are saying that nothing is showing for Gearbox and they have cleared all faults but the problem SERVICE keeps showing up and driver cannot knock it out of 3rd gear it just won't budge either in Automatic or Manual. Suspect the robotised actuator. Suggested a visit to a member of FedAuto.
1-9-2019: Report of series of problems with 2019 Citroen DS4 1.6THP 200HP since purchase in January. O il leak from turbo bearing feed; faulty seat belt sensor (kept going off); needed replacement discs and pads front and rear; now engine light has came on. Dealer said exhaust solenoid valve needed replacing. After return to owner, light came on again and car is now at dealer. Owner wants to reject it. All work apart from the brakes was under warranty.
Recalls
Citroen Recalls Website . Register to receive recall/TSB information direct from Citroen.
14-7-2016 R/2016/159: Citroen C4, C4 Cactus and DS4: FUEL MAY LEAK. The fuel injectors supply rail could develop a leak over a period of time leading to a drop in fuel pressure in the injector supply rail which can affect the operation of the stop start system. In some extreme cases the engine might not restart and a spray of petrol under the bonnet may occur which is a fire risk. Recall the vehicles that are likely to be affected and check the fuel injector supply rail. Where necessary replace the fuel injector supply rail. VINS: VF7******EY545942 to VF7******EY549114 and VF7******EY545942 to VF7******EY549114. Build dates: 15-5-2014 to 23-5-2014.
06-07-2017: R/2017/208: STARTER SUPPLY WIRE MAY CHAFE. The positioning of the starter motor supply terminal may not conform to specification. Contact with a neighbouring component could cause a short circuit. Fix: On affected vehicles, check the position of the terminal and where necessary reposition. Replace damaged components if necessary. VIN: VF3******FS512279 to VF3******FL510640; VF3******FS512279 to VF3******FL510640; VF3******FS512279 to VF3******FL510640; VF3******FS512279 to VF3******FL510640. Build dates: 15-05-2013 to 02-04-2017.
We need your help with our latest Satisfaction Index, so that we can help others make a smarter car buying decision. What's it like to live with your car? Love it? Loath it? We want to know. Let us know about your car - it will only take a few minutes and you could be helping thousands of others.
Help us with the Honest John Satisfaction Index now