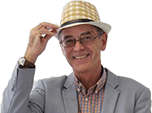 Dodge SRT-10 (2004–2008)
Last updated 26 March 2015
Having 8.3 litres and 712Nm of torque on tap.
All that power and torque on a wet, potentially icy UK road.
Updated 22 November 2004
Chrysler Viper had to be renamed for copyright reasons. Became 2005 Dodge SRT-10 in the UK from November 2004. Just fifteen of the 500bhp V-10 supercars sold in the UK during 2005, priced at £77,500....
Introduction