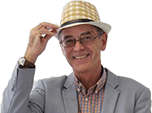 Dodge Ram (2005–2007)
Last updated 26 March 2015
Plush interior. Huge towing ability. Sheer power and performance of SRT-10 version.
Have you seen the price of petrol lately?
Updated 19 January 2010
Chrysler Group will recall 24,177 vehicles over a possible defective part that could cause brake failure, according to a filing by the auto maker to NHTSA. Mostly 16,872 Dodge Ram pick-up trucks from...
Introduction