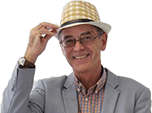 Dodge Journey (2008–2010)
Last updated 26 March 2015
Dimensions
Length
4888 mm
Width
1878 mm
Height
1691 mm
Wheelbase
2890 mm
Boot Space
303–1914 L
Interior
It has a lot of showroom appeal. The LED dash lights up like a small aircraft's and is very clear in all lighting situations. (Our two-hour test drive contrived to give us every kind of climatic condition of a lousy English summer.) The 'Tilt 'N Slide' centre seats fold up and slide cleverly forwards in one movement for access to the rearmost. Being sort-of American there are cupholders everywhere.
All three centre-rear seats have ISOFIX tethers, so one kiddy can sit in the middle with a clear view forwards, though they won't take three child seats across. The rear side doors open 90 degrees making installation of child seats less back-breaking than usual. Seats are progressively 40mm and 17mm higher helping rear passengers see forwards. There are bins under the floor with removable wet liners, like small washing up bowls, so they are easy to clean. The upper glovebox is air conditioned and contains removable rubber can holders, so Coca Cola won't rattle in there.
There are separate roof mounted a/c controls for the rear seats. And on SXT and RT versions, the front passenger seat folds flat so long loads can be accommodated alongside the driver and four passengers sitting 1-2-1. Rearmost passengers get slots to push their toes under the seats in front and more room than in a Qashqai, Outlander, C Crosser or 4007. But don't expect adults to thank you for a lift if they have to sit there.