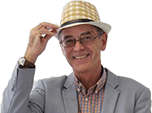 Daihatsu Charade (1993–2000)
Last updated 26 March 2015
What's good
Improvement on previous Charade.
What to watch out for
Not much boot space and still has poor ride quality.
High 8 point death rate from accidents in this model.
Lasts quite well. But check carefully for short-run syndrome ('mayonnaise' under the oil filler and a rusty rear silencer). GTis need regular brake fluid changes. Airbag may have gone off for no reason and the steering wheel trim panel simply stuck back on.