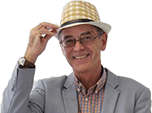 Daihatsu Charade (1993–2000)
Last updated 26 March 2015
Easy to drive and much better than the previous Charade. Proving to be durable.
Ride quality isn't up to much. Small boot.
Updated 11 April 1993
Much more highly rated than previous model. Grew up with base engine now an 84 bhp 1.3 litre catalysed four. Also an 88 bhp 1.5, a 105 bhp 1.6 and, from February 1997, a 97 bhp 1.3 GTi with lowered...
Introduction