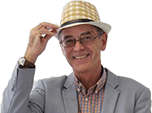 Daewoo Nubira SW (2004–2004)
Last updated 26 March 2015
Roomy cabin and decent specification.
Very short life. Became the Chevrolet Nubira in the UK, and remained the Chevrolet Optra in other markets.
Updated 28 August 2012
R/2012/090: ABS may fail because incorrect brake fluid was used when the car was built causing corrosion. Recall to check the ABS and replace the brake fluid.
Introduction