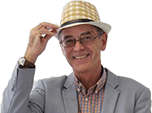 Daewoo Nubira (2003–2004)
Last updated 26 March 2015
Pleasant Pininfarina styling. Huge improvement on previous Nubira.
Still unremarkable to drive.
Updated 28 August 2012
R/2012/090: ABS may fail because incorrect brake fluid was used when the car was built causing corrosion. Recall to check the ABS and replace the brake fluid.
Introduction
Nothing new in the name Nubira. The previous version was a fairly anonymous four-door saloon and estate car that marked the beginning of the end of Daewoo regurgitating old Chevrolets with names like Espero and Nexia.
Now, instead of doing a Volkswagen and keeping a similar look, Daewoo has gone for something completely different. And come up with a modern, compact 'razor edged' slightly smaller saloon that looks good from all angles.