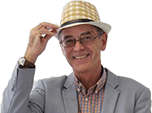 Daewoo Nubira (1997–2003)
Last updated 26 March 2015
You can pick one up for not much money.
Noisy, unpleasant car to drive. Not that good to look at, either.
Updated 19 June 2001
3000 Nubira CDX models recalled due to possible fault with the fuel filter. 30 minutes work required to be carried out "while you wait" replaing rigid fuel filter and fuel line with flexible line. Freefone...
Introduction