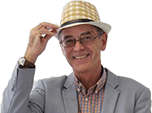 Daewoo Lanos (1997–2002)
Model History
March 1997
Rover 200 sized: 13' 4" long by 5' 6" wide and weighing from 1,000kg. 3-door hatch, 5-door hatch or 4 door saloon. Lots of standard features, including power steering, twin airbags, three years routine servicing included in price. Better value than a Rover 200. Decent colours and paint. Doesn't look naff and cheapskate.
74 bhp 1.4 or 105 bhp 1.6. £10,700 I.6 comes with standard ABS, aircon, electric mirrors and electric windows.
Sold quite well to private market until doubts began to emerge about Daewoo's future.
Total 44,145 Lanos sold in UK.