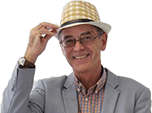 Daewoo Espero (1995–1997)
What's good
Daewoos generally had below average warranty repair costs in 2003 Warranty Direct Reliability index (index 85.05 v/s lowest 31.93). Link:- www.reliabilityindex.co.uk
What to watch out for
Unfairly known as the 'despairer' in the trade.

Interior trim not as good as exterior of car.

Based on the 1980s Cavalier, not the 1990s Cavalier.

May suffer premature front tyre wear. Not great at fuel economy.

Aircon has been known to pack up. Rapidly depreciated once 3-year warranties and service contracts came to an end, though some owners managed to extend them for 5 years.
Why bother with base spec 90 bhp 1.5GLXi when 95 bhp 1.8CDi is only a few quid more?

None of the following matters very much now that these cars are basic cheap transport to run until the ticket runs out, then scrap, as has befallen most of them.

Esperos struggled to sell at first, many went onto rental fleets where they could have suffered damage to front suspension. As a second-hand buy they have been popular as minicabs, so watch out for clocking when buying third-hand.

If it hasn't been serviced on time, why not? (The first three years' routine services were included in the price.)

Make sure the ABS works properly as this is an MOT failure and prohibitively expensive to replace. (ABS warning light coming on may be nothing more than a loose connection.)

Check under oil filler cap for emulsion as expansion tank pipe has been known to blow off leading to overheating and warped cylinder head.

Bonnet catches break, so you have to ask yourself how long it has been broken and how long it is since anyone looked underneath.

Central locking can play up.

Make sure aircon blows cold.

Timing belt and GF50 tensioner pulley replacement at 40k miles or 4 years whichever comes first is critical.

Cracking of driver's side steering rack mounting as with Cavaliers and SAAB 900s means an instant MOT failure effectively rendering the car scrap. So check for any movement in this area before buying.
Recalls
3-7-2000: All 22,266 Esperos sold 1995 - 1997 recalled to replace seatbelt buckles.
We need your help with our latest Satisfaction Index, so that we can help others make a smarter car buying decision. What's it like to live with your car? Love it? Loath it? We want to know. Let us know about your car - it will only take a few minutes and you could be helping thousands of others.
Help us with the Honest John Satisfaction Index now