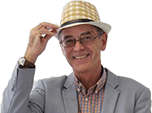 Citroen Metropolis (2010–)
Model History
May 2010
Citroen reveals the Metropolis concept
Metropolis' distinctive silhouette is a vision of creative and sophisticated luxury with an imposing stature (5.3m long, 2m wide & 1.4m high), reflecting the dynamism and ambition of China in the 21 st Century. Powerful and engaging, Metropolis' subtle 'Pearl Silk' body colour changes under different light conditions, revealing the model's generous curves and ultra-honed detailing.
Metropolis blends taut lines with smooth surfaces, evidenced particularly at the front where the sculpted, incisive wings and kite-shaped grille merge with the harmonious contours of the bonnet. The streamlined headlamps have an imperious and steely look, giving Metropolis a natural air of authority.
At the rear, Metropolis carefully balances width and stability with flowing aerodynamic lines - incorporating an active spoiler - and signature Citroën design flourishes, such as a concave rear window. Chrome touches around the side windows visually elongate the cabin, while 'origami' quarter-lights appear to float in the air - and also house a light source.
Metropolis' powerful hybrid drivetrain utilises an optimised 2-litre V6 petrol engine and a 7-speed, dual-clutch electronic gearbox. At low speeds, Metropolis runs in Zero Emission Vehicle (ZEV) mode, with its electric motor developing a continuous 55bhp (40kW), peaking at 95bhp (70kW). At steady speeds on main roads and motorways, the petrol powerplant efficiently provides 272bhp (200kW) and 375Nm of torque. When additional performance is required, such as during overtaking, the car uses both the electric motor and the combustion engine to deliver a maximum power output of 460bhp (345kW) and 430Nm of torque - equivalent to a 4-litre V8 petrol engine. There's also a four-wheel drive mode for when extra grip is needed.
Delivering a smooth and cosseting ride experience, Metropolis is specified with Citroën's renowned Hydractive suspension, which dampens even the roughest of road surfaces and improves the car's aerodynamic performance - further helping to reduce CO 2 emissions.
China is the world's largest automotive market and Citroën's second largest outsideEurope - having been established there for 20 years. The Shanghai World Fair is the perfect opportunity for the brand to reassert its international character and to show, once again, the importance it places on the needs and expectations of this rapidly developing market. With Metropolis, Citroën demonstrates that a blend of Chinese and French sensibilities can create a beautiful vision for the future.