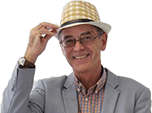 Citroen C8 (2003–2010)
Last updated 6 July 2016
Dimensions
Length
4726 mm
Width
1850 mm
Height
1752 mm
Wheelbase
2823 mm
Boot Space
480–2948 L
Interior
This has all the supermarket carpark attributes, of twin sliding anti-trap rear side doors than can be electronically controlled individually from the kebfob (assuming the fob holder isn't butterfingered and opens the wrong side door onto a busy main road). It has a panoramic interior mirror for viewing the interior (what the brats are up to on the back seats). It has seatback tables, up to three individually controllable climate zones; power outlets for running Playstations and whatever else; even a pencil and crayon holder.
It's got all the stuff you'd expect to find in an MPV, plus a few nice surprises you didn't expect (check the spec list). And, of course, a walk-through cab that allows dad or mum to snakehip their way between the front seats and see to whatever chaos is taking place in the back. On top of that, you can do almost anything you like with the seats: Fold them. Remove them. Even junk the rearmost pair and replace them with a 3-seater bench, turning the car into a full 8-seater.
But all that stuff isn't enough if the thing drives like an old panel van. These days, the people in the front seats expect to have fun as well because if they can't they'll go out and buy a BMW 5-Series Touring and not care about leaving the neighbours kids behind.
So just look at that dashboard. A work of art or what? I've never seen anything like it before. Except, perhaps at Cuidad des Artes in Valencia. And it takes a while to work out, because though the main dials are in the middle, the tripmeter is on the steering column and, until you get used to them, you sort of have to guess which is the climate control and which is the radio. Another beautiful piece of design is the aluminium effect door handles, which you won't even have to use if you open them by the remote plip which comes with SX versions.
The parking brake is on the right, as on the Synergie that preceded the C8, and as on the Austin A35 van that preceded that. Why not? It allows unobstructed, unimpeded access to the brats in the back. The ones you can see in that panoramic interior-view mirror.
But if you can get your mind off the load behind it really isn't a bad drive. Anyone used to a big 4x4 will think it's a limo. And anyone used to a BMW 5-Series Touring will think it's not too bad for a van.