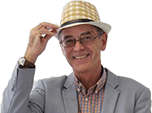 Chrysler PT Cruiser (2000–2008)
Model History
March 2001
4,288mm long by 1,704mm wide. Based on Neon with better rear suspension, stronger chain-cam 140 bhp engine and practical interior that can even take surf boards. Bigger success than VW Beetle in USA. Short-throw 5-speed manual or 4-speed auto. Originally practical with big, strong, impact-absorbing black bumpers, removable rear seats, three proper rear belts and plenty of luggage space. Decent ride and handling. All models have a/c and six-speaker radio/cassette/CD player.
January 2002
For 2002 Mercedes 2.2 CRD chain-cam diesel engine with 121bhp and 300Nm (221 lb ft) torque which does 0-60 in 11.8 seconds and 114mph.
Later, Street Cruiser Series 1 in Inca Gold, with 16 inch chrome wheels and pearl beige leather interior, listed at £17,775 for the manual and £18,575 with Autostick electric clutch. (Manual CO2: 196g/km; auto: 232g/km).
December 2004
New 2.4 petrol engine in UK from December 2004, develops 143bhp and 158lb ft torque giving car top speed of 121 and 0-60 of 10.3 seconds.
Prices start at a reasonable £12,995 for the Classic, rising through £14,520 for the Touring to £16,020 for the Limited. 2.4 GT manual costs £14,995.
November 2005
New engines and facelift from November 2005: Power hike to 150hp for 2.2-litre CRD. 2005 on the road prices started at £12,995 for the 2.4 manual and £15,325 for the automatic. Prices for the diesel manual start at £14,225.