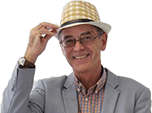 Chrysler PT Cruiser (2000–2008)
What's good
2.2 CRD much torquier than standard petrol 2.0 litre: goes and cruises better.
Chrysler cars had 6th lowest average warranty repair costs in 2003 Warranty Direct Reliability index (index 64.29 v/s lowest 31.93) www.reliabilityindex.co.uk
Tough black plastic bumpers discarded in favour of colour-coded bumpers for 2002.
What to watch out for
Not everyone goes for the styling.

Handling seems fine at first on smooth roads but gets ragged on difficult corners.

Performance hampered by weight of body and 2.0 petrol model only does 28mpg.

CRD diesel prices started at a huge £17,495, but were on offer at much less by late 2002 and new diesel starter price of £15,495 from 2003.

Three star 2003 NCAP crash test rating.

Rated one of the most expensive medium cars to run in 2003 Which survey.

Wordwide production increased from 180,000 of Mexican plant by using Austrian plant for Europe, bringing total capacity to 310,000 a year. But by mid 2004 oversupply meant Austrian plant no longer needed.
Reports of leaks from a/c systems (important to use every week all year round) or you could face a £1,000 bill.

Leaks from power steering racks.

Seems to be a problem of front wishbone bushes wearing prematurely.

On 2.2 CRD, clutch master cylinder and slave cylinder are prone to losing pressure and can need replacing as often as every year.

Chromed alloys corrode and lose tyre pressure. Are unrepairable and a new set is £2,000, so best to switch to aftermarket wheels (have to tell your insurer).

On 2.4 engine cylinder head my not be sufficiently torqued down and head gasket may develop oil leaks.

If lights brighten then dim according to engine revs, can normally be cured by a dealer software upgrade.
Some complaints of suspension problems.
13-6-2011: Front suspension bushes of 2.2 CRD diesel prone to wear. Cost £450 to replace.
Recalls
29-06-2001: DaimlerChrysler Technical Service Bulletin (number 21-006-01) applicable to ALL vehicles equipped with Chrysler automatic transmissions (except 1999 and earlier minivans) states "A new transmission fluid (ATF+4 Type 9602) has been developed and is being used as factory fill for all vehicles with Chrysler automatic transmissions. Until now, vehicles originally filled with ATF+2 or ATF+3 were to be serviced with ATF+3. Effective immediately, it is recommended that all vehicles with Chrysler automatic transmissions (except for 1999 and earlier minivans) be serviced with ATF+4." 6/1/2003: Fuel pump module mounting may leak if car is involved in a rollover collision. Install secondary seal over fuel pump module.
18-08-2002: USA recall of PT Cruisers built in 2001 and 2002 to check for possibility of fuel pump leak after an accident. In UK cars to have extra seal fitted around pump.
6-6-2004: DaimlerChrysler is recalling more than 438,000 PT Cruisers because of a flaw that can cause a fire under the hood. A DaimlerChrysler spokeswoman says there have been nine reports of fires but no injuries or deaths. The recall covers P-T Cruisers from model years 2001 to 2005. The National Highway Traffic Safety Administration says that a high-pressure power steering hose can loosen and come into contact with other parts of the vehicle. If the hose is punctured and power steering fuel leaks out, a fire can start." Als described as "Risk of fire. A fuel line jumper tube may chafe against the throttle cable; chafing of the fuel line may result in a fuel leak over time and can cause fire."
We need your help with our latest Satisfaction Index, so that we can help others make a smarter car buying decision. What's it like to live with your car? Love it? Loath it? We want to know. Let us know about your car - it will only take a few minutes and you could be helping thousands of others.
Help us with the Honest John Satisfaction Index now