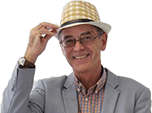 Chrysler PT Cruiser (2000–2008)
Last updated 24 August 2016
Dimensions
Length
4288 mm
Width
1748 mm
Height
1601 mm
Wheelbase
2616 mm
Boot Space
620–1818 L
Interior
But the whole point of the Cruiser is it looks great, drives well and is also a practical, everyday MPV. It's obviously not as spacious for passengers as something like a Citroen Picasso, nor is the boot space anything like as big. But it runs the Renault Megane Scenic very close, and actually betters it by having three proper seats across the back, each with its own lap/diagonal seatbelt and more legroom. Other practical features not shared by other MPVs include huge black bumpers capable of absorbing quite a severe knock, and electric folding door mirrors which make garaging the beast that bit easier.
The front seats are actually very comfortable. The steering is pleasingly direct. The handling and roadholding are very good up to a point and better even than the Picasso. It may not be in the same league as class leaders like the Ford Focus and Mondeo, but it runs them close enough to be a sensible alternative. You don't have to sacrifice handling to have the most noticed car on the block.
If you want to turn it into a mini-van, the back seats lift out completely, leaving a flat floor and bags of room. But somehow I can't see this happening much unless a local plumber wants to get noticed. There are all kinds of racks available for the top to carry anything from a plumber's drain pipe to a more appropriate (imagewise) surfboard.
Two criticisms: because the column stalk (like the engine and gearbox) come from the Neon which doesn't have a rear wash/wipe, the rear wash/wipe switch on the PT is a dashboard afterthought. And the turning circle is huge.