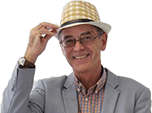 Chevrolet Kalos (2005–2008)
Last updated 26 March 2015
Cheap.
Poor steering and handling. Lost soft ride of Daewoo Kalos that was the car's only redeeming feature. Poor two star NCAP rating.
Updated 28 August 2012
R/2012/090: ABS may fail because incorrect brake fluid was used when the car was built causing corrosion. Recall to check the ABS and replace the brake fluid.
Introduction