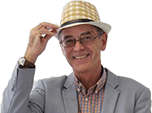 Chevrolet Camaro (2012–2015)
Last updated 24 August 2016
Dimensions
Length
4837 mm
Width
-
Height
1360–1378 mm
Wheelbase
2852 mm
Boot Space
328–364 L
Interior
The majority of modern cars from the US have often been let down by poor quality interiors (think Dodge Caliber, or don't as the case may be) but fortunately the Camaro is not one of them. The finish is impressive and the materials used throughout have a good quality feel to them. It may lack the sophistication of premium cars but makes up for it with some unique touches and design features.
The deep-set instrument dials, with their blue backlighting, look neat in the retro squared off surround and the air conditioning buttons are incorporated in a nice circular design, again harking back to Camaro models from the past. In front of the gear lever are four extra dials adding to the old-school 'muscle car' look of the 1969 Camaro. The gloss black plastic sections on the inside of the doors co-ordinates with the strip across the dashboard and both are nice touches. The colour changes depending on the paint choice.
From behind the wheel the Camaro feels refined and the driving position is very good too thanks to plenty of adjustment in the steering column. Despite the low roofline of the coupe bodystyle, there's still plenty of headroom, even for tall drivers. The leather sports seats have extra bolstering at the sides and sculpted 'shoulders' to keep you in place in corners.
While it's 'retro' in style, the Camaro has plenty of very modern features including a head-up display - something which you'd usually associate with premium makes like BMW and Audi. It's a proper head-up display that appears on the windscreen (rather than the Peugeot one) with key information such as speed and the stereo selection. It's a really useful feature and means you always know how fast you are going. Other equipment includes rear parking sensors with a reversing camera along with a premium Boston Acoustics nine-speaker stereo system complete with USB ports and Bluetooth.
The Convertible version has an electric folding roof (there is a handle that you need to unlatch) that folds down smoothly. With the roof down you get to enjoy that lovely V8 engine sound even more, however, there's is quite a lot of wind buffetting even with all the side windows up.
Standard equipment from launch (Spring 2012):
The UK version of the Camaro comes wiith 20-inch alloy wheels, Brembo performance brakes, full leather upholstery with a six-way power adjustable driver's seat, a Boston Acoustics nine speaker audio system. Bluetooth and rear parking sensors.