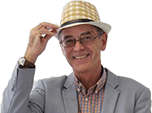 Caterham Seven 160 (2014–)
Last updated 20 August 2018
Offers just the essentials for an entertaining drive, small but punchy three-cylinder engine, delivers its fun at sensible road speeds thanks to its focus on fun rather than outright pace.
You need the S pack to get simple comforts such as a heater, windscreen and carpets.
Updated 22 January 2014
Caterham Seven 160 goes into production
As Caterham Cars prepares to kick off production of the Seven 160, the British sportscar maker has announced ultra-frugal performance figures for the entry level version of the iconic Seven. The newest...
Introduction
As back to basics sports cars go, only the most extreme track day cars are any more pared down than the Caterham Seven range. The simplest and least adorned of the lot is the 160, which is the entry-point to this most British of driving devices.
British it may be, but the power for the Seven 160 comes from Japan in the form of a turbocharged three-cylinder engine built by Suzuki. The engine is normally found in Japanese-market Kei cars, so it's fitting it should find its way into such a compact sports car.
With only 80PS on offer from the 660cc three-pot engine, you might think performance is going to be on the dismal side of dull. However, the Seven only weighs 500kg, so the power-to-weight ratio works out at 160PS per tonne, hence the car's name.
It's around the same power and weight balance as a decent hot hatch and this is reflected in the 160's 0-62mph time of 6.9 seconds, so much the same as a Ford Fiesta ST's. However, that's where the similarities with a hot hatch end as the Seven has much more immediate responses and is far more driver-focused.
This focus comes at the expense of creature comforts, with the basic 160 not even offering a windscreen, hood, carpets or heater. You can even opt to build the car yourself from a complete kit of parts.
An S pack adds all of the above niceties and a choice of paint colours, although the factory charges £3000 to assemble the car for you. Even with all of this decadence factored in, the Seven 160 is an immensely fun car and one that will hold its value far better than any hot hatch.