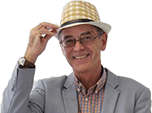 Caparo T1 (2007–)
Last updated 22 August 2016
More than 1000bhp per tonne. Astonishing braking and cornering ability. It's road legal.
For rich petrolheads only, and ideally those with their own private race track.
Updated 12 February 2007
The Caparo T1 is a high performance track and road car with first customer cars delivered in 2007. 2.4 litre supercharged V8 engine tuned to develop 480bhp at 10,500rpm driving through 6-speed manual...
Introduction